360° Virtual Tour Creator
Create & publish your virtual tours Online.
Start for Free.
Sign Up
A powerful application for unlimited creativity
Theasys builds the most powerful and flexible tools for anyone to create and publish a 360° Virtual Tour. Whether your are a Real Estate Agent, 360° photographer, web designer, hotelier or travel agency, Theasys' Application with its unmatched functionality, ease of use and professional approach helps you create the most beautiful & elegant panoramic tours for your users.
Thousands of individuals, amateurs & professionals, from around the world are more creative and selling faster by building their Virtual Tours on Theasys.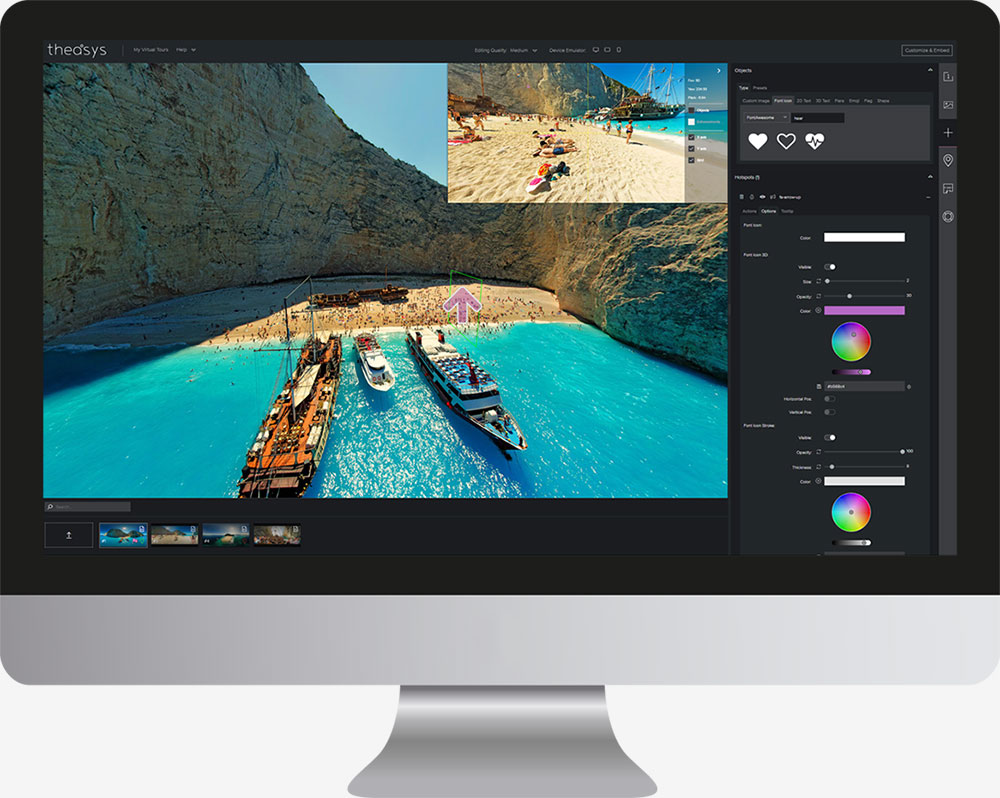 VR Editor Features
Unlimited Panoramas & Virtual Tours
Sophisticated Linking Module
Live Panorama Enhancing
Powerful Hotspot Editor
Hotspot Transitions & Effects
Font icons, custom images, 3D text & more
Polygon Drawing Tool
Object Presets & Enhancement Recipes
Maps, Floor Plans & Orientation Indicator
Nadir & Zenith Patch
Background Sounds
Projection & Behavior Adjustments
Unlimited Hotspot Views
Device Preview
Full Spherical & Cropped Panoramas Support
Keyboard Shortcuts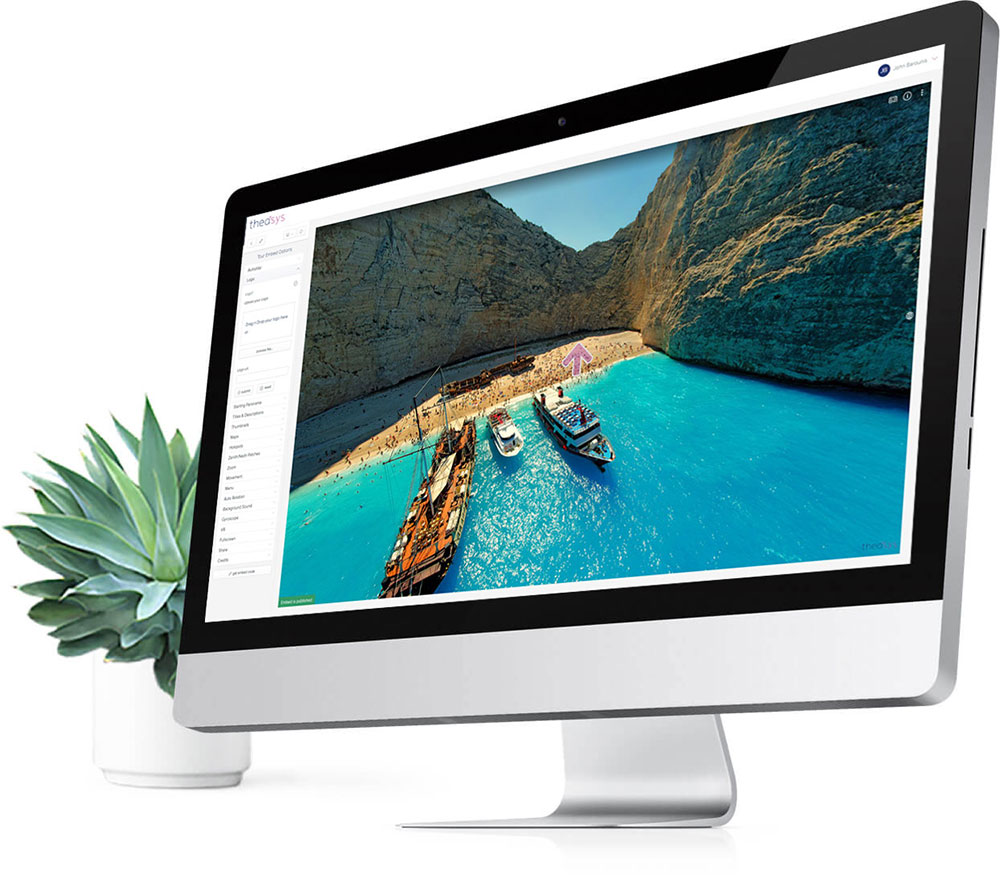 Embed & Customization Options
Unlimited Embeds
Custom Branding
VR Ready
Panorama Thumbnail Stack
Custom Look & Feel
Responsive
Gyroscope
Virtual Tour Share Links
Specific Point of View Share Links
Short Urls
Hotspots Options per Embed
Download & Self-host Tours
Floating Arrows Navigation
Cookies Consent Popup
Advanced Embed Options
Multiple Embeds
Google Analytics Tracking
Password Protection
Domain Specific
SEO Options
Wordpress Plugin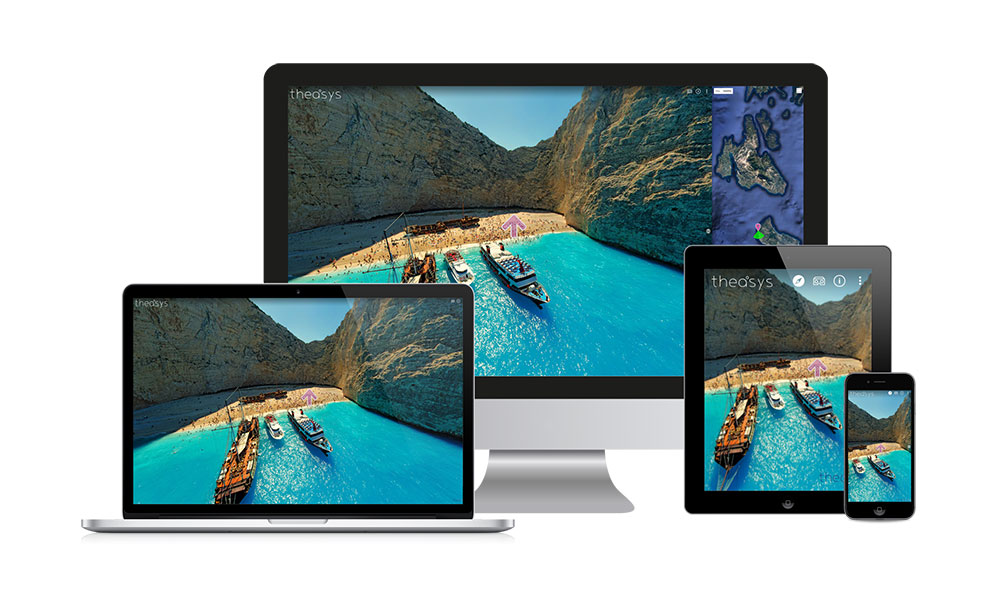 Security & Performance
Amazon Cloud Unlimited & Secure Storage
Max Delivery Speed through Global CDN
Automatic Updates for All
Advanced Caching Technology
Lightweight VR Viewer